Last week, Superfresh Growers® attended the Washington Apple Education Foundation (WAEF) scholarship luncheon where local students receiving scholarships through the program were honored, including our own five recipients. Superfresh Growers awards over $25,000 per year in scholarships to college students. The Superfresh Growers Kershaw Companies Scholarships are available to employees and their children, renewable for up to four years of undergraduate studies. The scholarship is available each year to one additional student.
This year, our recipients are Adilene Badillo Hernandez, a college senior, Nicholas Jacoby, a college sophomore, Giovanni Perez, a college sophomore, and Denilson Antonio, who is our 2021 recipient and current year graduate from A.C. Davis High School. In addition, Superfresh Growers sponsors a fifth scholarship, the Brian Kershaw Memorial Scholarship, which was awarded to Carli Short back in 2019 and has been continued annually.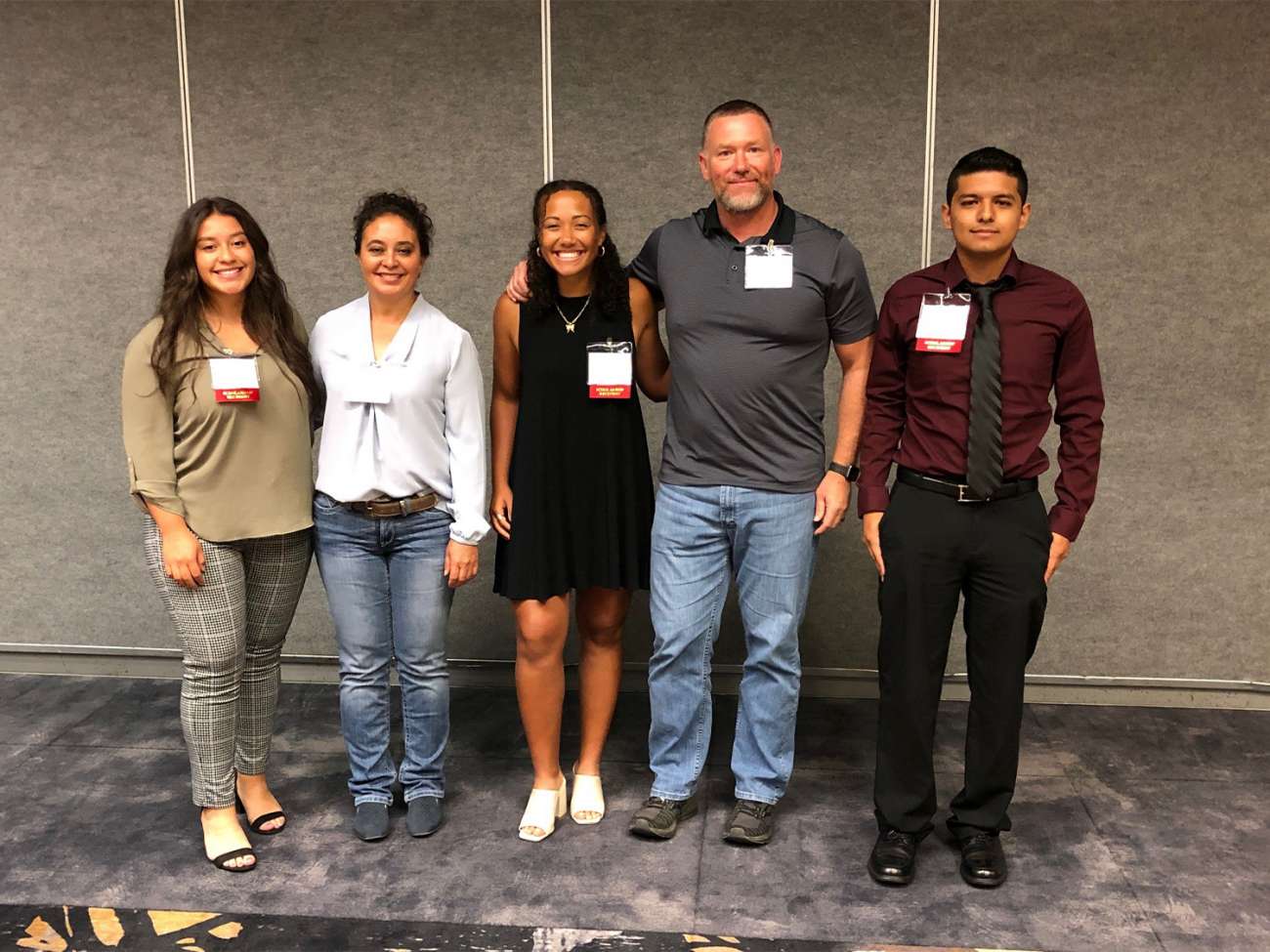 Our college senior, fourth-year scholarship recipient, and Superfresh Growers Sales Assistant, Adilene shares how thankful she is to have been given this opportunity; "I'm super excited to have reached my final year at Central Washington University. I couldn't have done it without the support from my friends, family, and the Superfresh Growers team. It makes it even more special to me knowing I am working alongside my donors and this great company".
Each year, the WAEF luncheon brings together students, donors, parents, volunteers, and supporters to celebrate industry philanthropy and the impacts made in the lives of young people. In addition to the convention center luncheon, many were able to attend the event virtually. At this year's luncheon, WAEF was able to honor over 330 tree fruit industry scholarship recipients, as well as recognize the recent graduates from 2020 and 2021. At the luncheon, two recent graduate speakers were able to share their experiences as WAEF scholarship recipients, and share with current students how WAEF changed their lives. Overall, the afternoon was filled with donations, gratitude, and celebration all around!
Superfresh Growers congratulates Adilene, Nicholas, Giovanni, Denilson, and Carli as they continue their journeys through higher education!