Autumn has finally arrived in Eastern Washington, bringing with it the cool nights that create the spectacular apples that Washington is known for. Dave Gleason, Chief Horticulturist, boasts about Washington's weather, with 300 days of sunshine, an arid climate, and less than seven inches of annual rain in the Central Washington.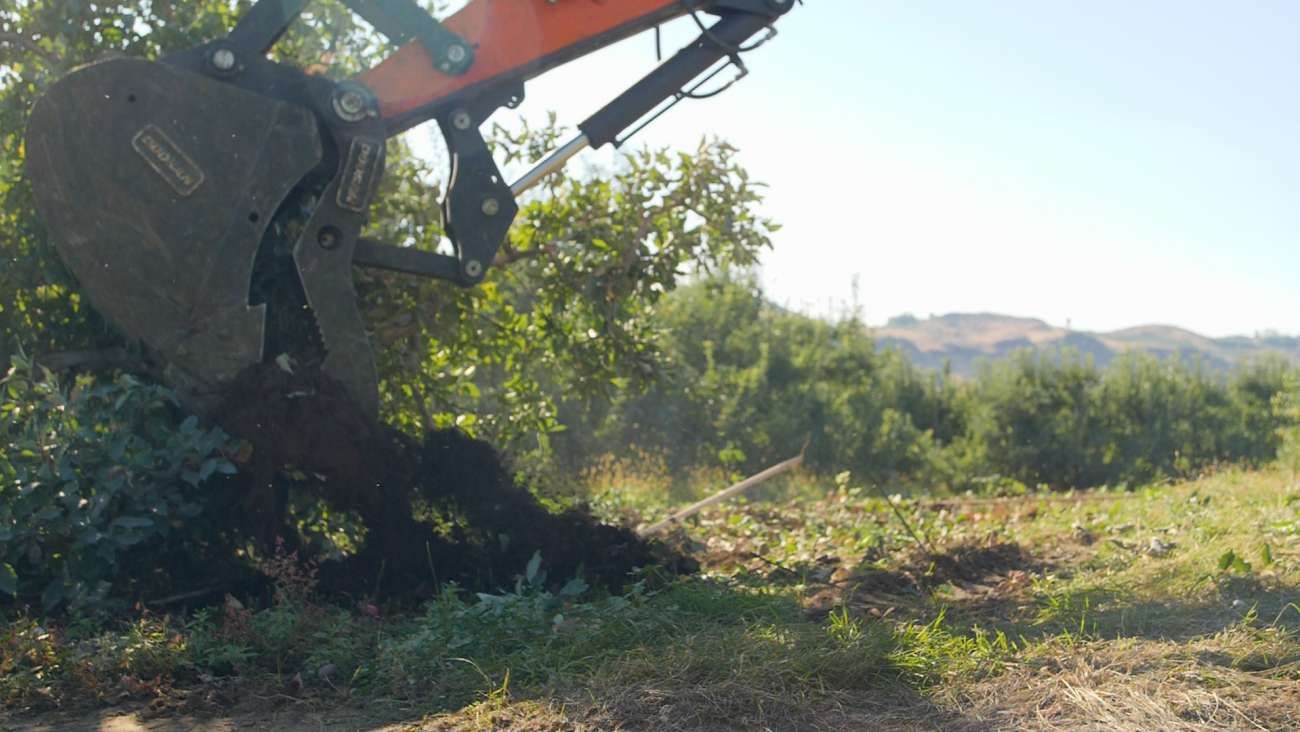 As the seasons change, Superfresh Growers® transitions older orchard blocks to new varieties. Superfresh Growers is currently tearing out an older Gala orchard, and replacing it with a high density Cosmic Crisp orchard. "We know the science of growing the best quality fruit, now we are moving to efficiency with high density orchards," explains Gleason. This process includes turning over the soil and adding compost, enhancing soil conditions. The new high density orchard will be designed with a trellis system with technology in mind: both platforms, which are currently used, and robotic systems of the (not so distant) future.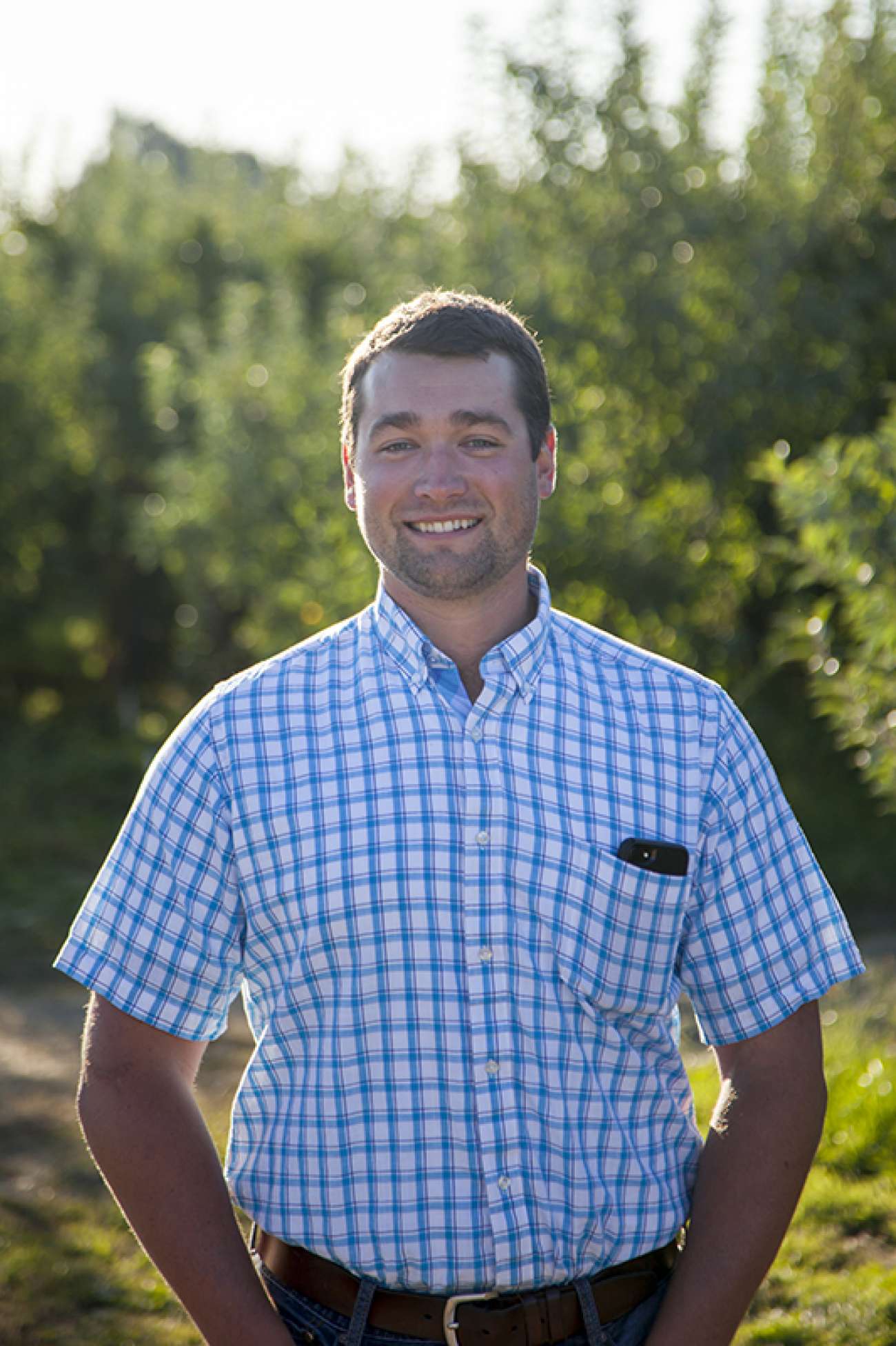 Parker Sherrell, Pre-Production Manager, and newest member to the Superfresh farm team, joins Gleason to discuss how massive the Washington State apple harvest is. On a peak harvest day in Washington State there are roughly 30,000 pickers, each picking an average of six 850 pound apple bins. Sherrell shares that this equates to 360 million apples, which is enough apples to create a continuous line from Seattle to Shanghai, back to Seattle, and back to Shanghai. In other words, Washington State harvests about 17,000 miles of apples a day.
"We are about 50% done with apple harvest in Washington. It takes an incredible amount of hard work to get these apples off. We are so grateful to have the people we do have helping us. There is a lot of work that remains, and everyone is in positive spirits," said Sherrell.
Cooler spring weather manifested smaller than normal apples. Apples are peaking three to four sizes smaller than last year, making this an excellent year to promote bagged fruit. Superfresh Growers has a full line of organic and conventional pouch bags ready to support retailers this season, as well as mesh, poly, and tote bag options.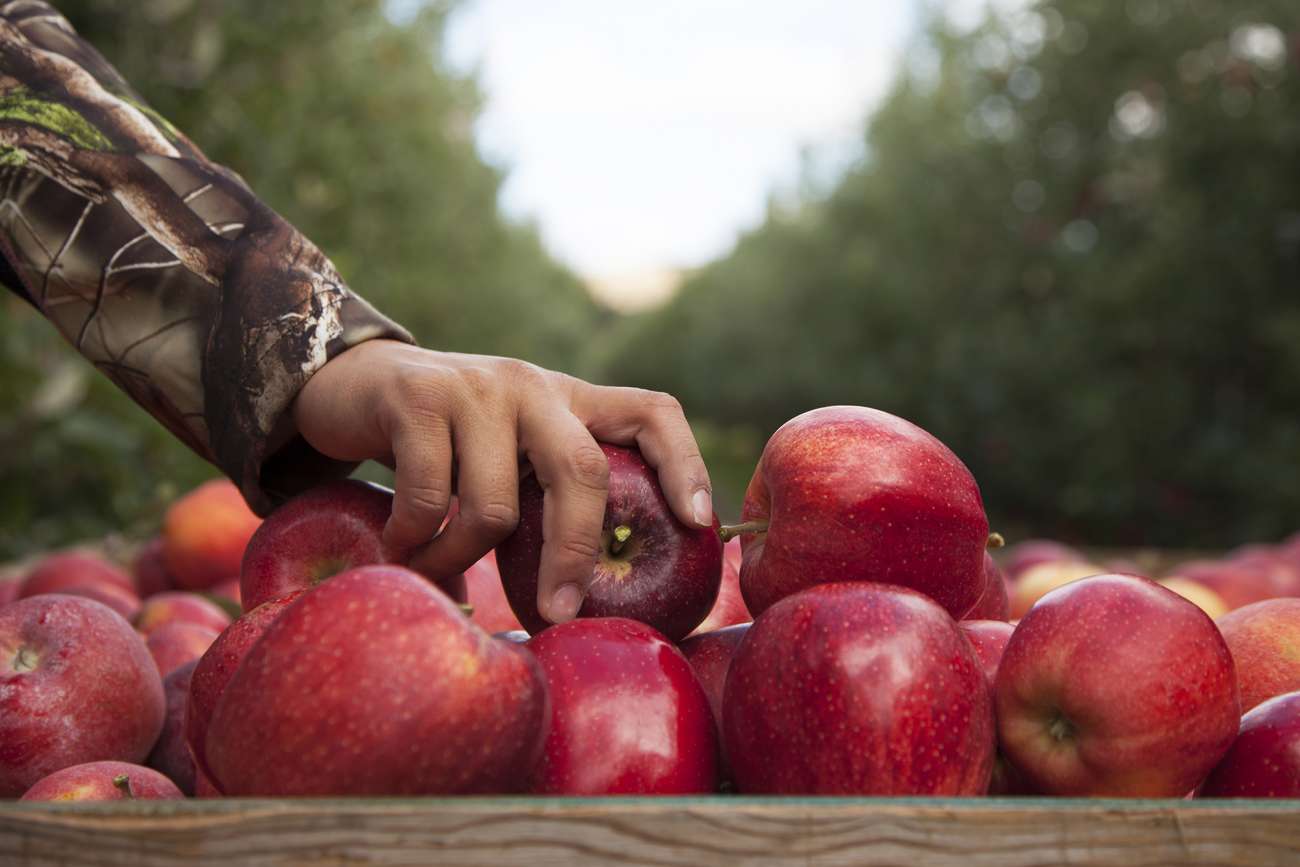 Superfresh Growers is half-way finished with harvest. Galas have concluded, and the Superfresh team is moving on to Golden Delicious, Red Delicious, Fuji, Granny Smith, Pink Lady® and Autumn Glory® apples. Autumn Glory harvest will double in volume this year, providing a crop that will continue to build its national presence.