We honored our scholarship recipients this month at the Washington Apple Education Foundation Yakima luncheon. Each year, Superfresh Growers® awards $25,000 in scholarships to local college students whose lives have been impacted by the Washington tree fruit industry. Employees and their children can receive the Kershaw Companies Scholarships and renew them for up to four years of undergraduate studies. Each year, as one of our recipients graduates, it becomes available for another student.
This year, our recipients were Mauricio Hernandez, an upcoming first-year student; Denilson Antonio-Ruiz, a college sophomore; Nicholas Jacoby, a college junior; and Giovanni Perez, also a college junior. The Brian Kershaw Memorial Scholarship is our four-year scholarship, which was awarded in 2019 to Carli Short, who is now heading into her senior year.
Our first-year recipient, Mauricio, is attending Central Washington University. He is looking forward to receiving his private pilot license this year, his first step towards being a professional pilot. Mauricio also states that he is excited to attend the multiple professional development workshops provided through WAEF.
Denilson is entering his second year at Washington State University. He aims to assist families along their health journeys by becoming a family physician.
Giovanni is entering his junior year at the University of Washington, where he is majoring in physiology. His passion for medicine and human biology have led him to pursue a goal of being a physician. He also enjoys mentoring other students which he hopes to be able to continue to do long term.
Entering his junior year at Grand Canyon University, Nicholas is on track to become a physical therapist specializing in prosthetics. This year, he is excited about "taking classes that are more specialized towards my major and a part-time internship throughout the year." Nicholas also states that he is incredibly grateful for the sense of community WAEF provides, which motivates him throughout his school and life challenges.
Carli is entering her final year at George Fox University, majoring in marketing. This year she is looking forward to "creating more connections, having fun, and of course, graduating." Her main goal this year is to gain confidence in her previous work and apply it to internships and other opportunities.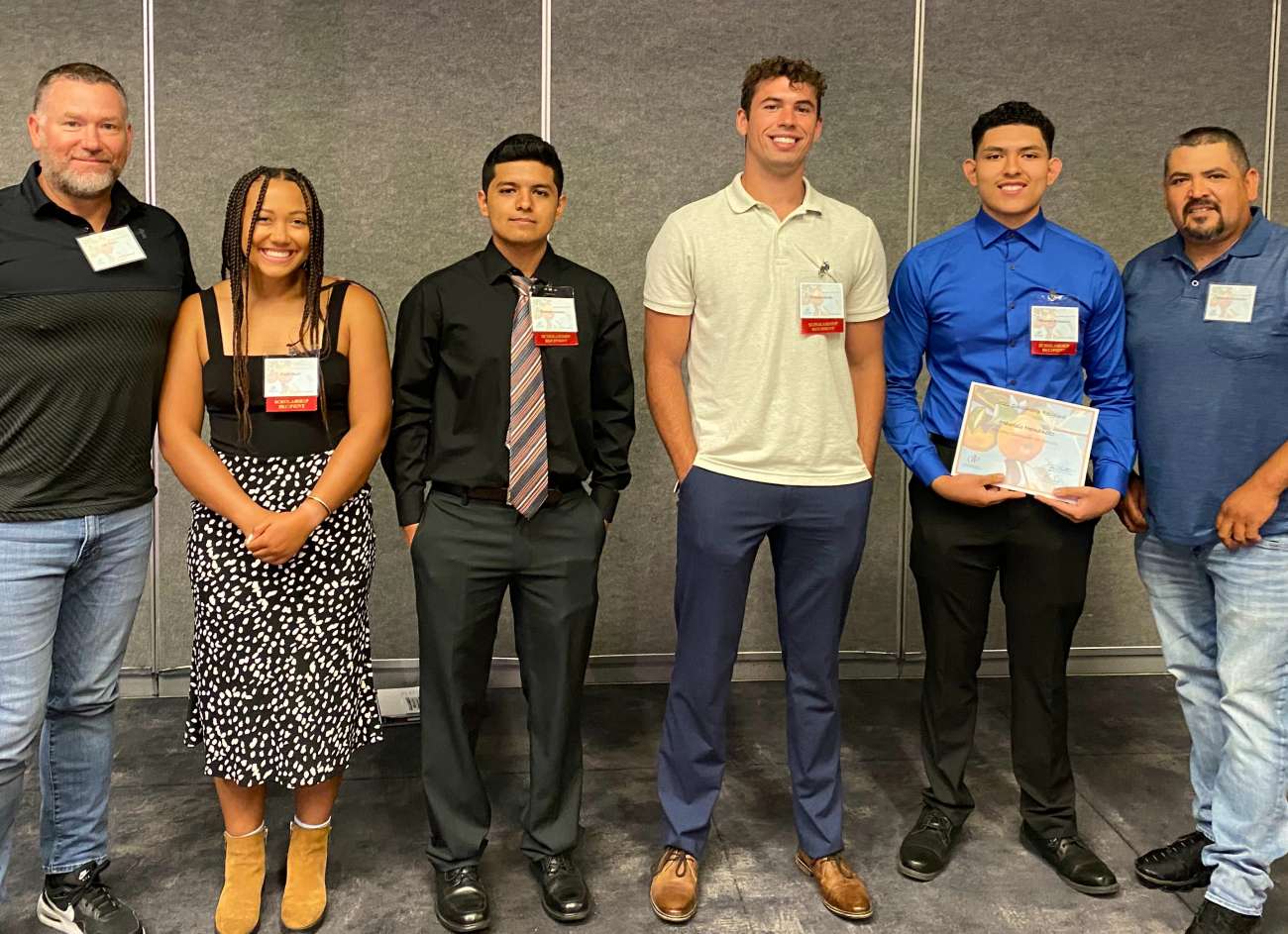 The WAEF luncheon is celebrated yearly to honor students, families, donors, volunteers, and others who help make the foundation possible. After the events of the previous two years, the luncheon returned to its regular programming with over 480 attendees. Overall, WAEF awarded over $1 million in scholarships to 317 students.
Congratulations and the best of luck to Mauricio, Denilson, Nicholas, Giovanni and Carli from the Superfresh Growers team as they continue their educational and professional careers.