Each year, Superfresh Growers honors one exceptional teammate to receive the honor of Employee of the Year. This year, the recognition goes to the Director of Operations for DSG Logistics, Jordan Stinglen. Jordan began working for the company in July of 2018 as a Transportation Coordinator, focusing on day-to-day operations. In his current role, he oversees all delivered orders for Superfresh Growers as well as manages operational tasks for DSG Logistics.
Jordan grew up in South Berwick, ME, the youngest of three children. Jordan's parents owned a coffee shop where he spent his afterschool hours in the back making his own sandwiches and smoothies while doing homework. He grew up playing every sport he was able to, soccer, baseball, football, and basketball. Jordan went on to receive a Business Administration degree from the University of New England where he played basketball, followed by a master's degree in Athletic Administration from Central Washington University. Jordan got his first taste of the agriculture and produce industries when he started working for DSG Logistics. He spent most of his previous career working in athletics.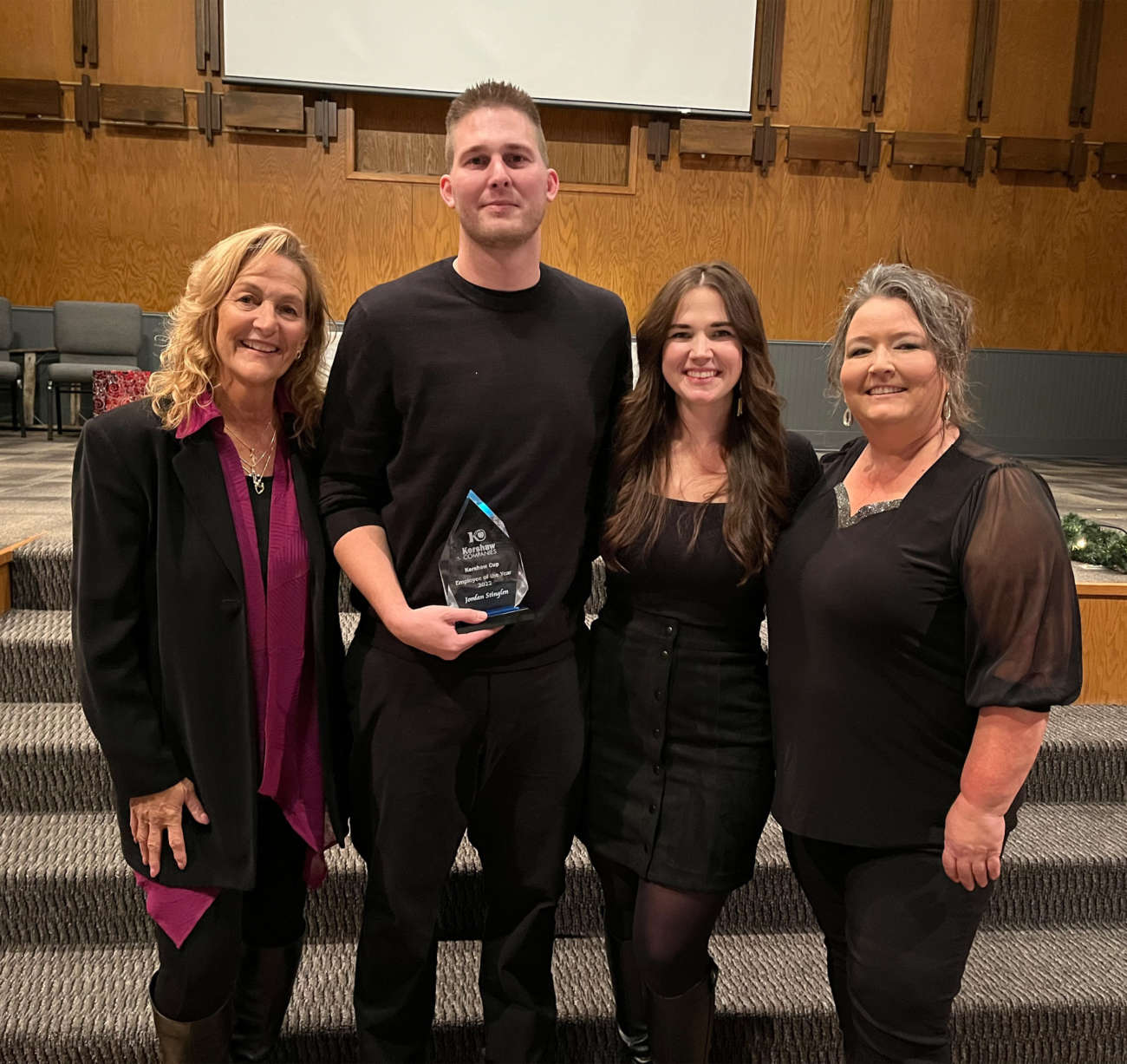 Peers of Jordan believe that his extensive sports background makes him the teammate and leader he is today. Scott Wall, Director of Logistics, says that Jordan "personifies a point guard". As someone who was a point guard back in his basketball days, Jordan continues that mentality by always looking for ways to improve practices and set someone else up for success. He is a selfless individual and is constantly looking ahead at every possible outcome in order to have preparations in place. "Jordan is a huge planner and an individual I lean on to make sure our department-specific events are meaningful. I truly believe he cares for and puts those who he cares about first," says Scott. Being able to make a noticeable difference is Jordan's favorite thing about his job. "I like being able to develop others and see their success and growth," says Jordan, "I also like the challenges this job brings and the opportunities to problem solve. I like puzzles."
Jordan is a die-hard Patriots fan, likes a good dad joke, enjoys DJ'ing the music for his team at work, and coaches boys' basketball at Naches High School. Jordan met his wife, Savannah, playing intermural softball at CWU. They have been married seven years and share four beautiful children together; Jackson (4) – loves storytelling and superheroes, Jacobi (3) – will turn into an actual t-rex at any moment, Jovie (1) – loves singing, dancing, and Minnie mouse, and Julian (1.5 months) – loves watching football and attention from his siblings. Savannah is a middle school social studies teacher and happens to be the daughter of our 2017 Employee of the Year, Paris Tsigonoff. You could say it runs in the family!
Jordan received the Employee of the Year recognition at the 2022 Superfresh Growers & DSG Logistics annual Christmas Party. Joined by his peers, his wife, and a surprise visit from his mom, Janice, who flew across the country to attend the event. Jordan graciously accepted the award by saying "I really want to thank my family and parents for continuing to support me even when I moved across the country. I want to thank everyone at Superfresh Growers and DSG Logistics for their votes. Lastly, I want to thank my wife for always being there and supporting me despite the long hours and the occasional work brought home."
Congratulations, Jordan!