Superfresh Growers® is looking forward to a strong apple and pear-filled spring and summer. In March category data, Autumn Glory® apple shines like a ray of sunshine in an overall flat apple market. The pear category is growing, with organics driving the increase. 

Autumn Glory apple is making Superfresh Growers history by being in its third month of consecutive triple digit growth. Year-to-date national sales were up a remarkable 156%, by far the largest percentage growth of any apple. Nationally, Autumn Glory ranked #15 in sales. Exclusively available from Superfresh Growers, it was chosen for its unique flavor profile, ease to grow, and excellent storage and shelf life. Entering spring, Autumn Glory continues to show that it delivers what consumers and retailers want to see. In a recent consumer survey, more than half claimed that Autumn Glory was better than Honeycrisp and chose to purchase Autumn Glory over the nation's leading apple. Consumers left comments such as, "This is a trip," "I really do taste the cinnamon," and "Wow. This is a winner."
"We continue to be blown-away from the positive consumer feedback for Autumn Glory apple. The demand is outstanding. When Autumn Glory leaves retail shelves, we hear about it. Consumers make a point to call in, tweet, or comment on Facebook asking where their favorite apple went," reports Catherine Gipe-Stewart, Communications Manager.
During the month of March, apple sales were flat, but some varieties proved to be bright spots. In addition to Autumn Glory, Honeycrisp and Gala both saw positive growth, around five percent. Core varieties are still vital to promoting the apple category. Superfresh Growers will have core varieties available through the summer, with plenty of promotional opportunities. National Apple Pie Day is coming up May 13, which is an ideal time to promote Granny Smith, Fuji, and other core varieties. Nationally, organic apple sales were flat, but some regions did have strong growth. The Plains (+10.2%), California (+6.6%), and Great Lakes (+4.6%) show organic growth year over year.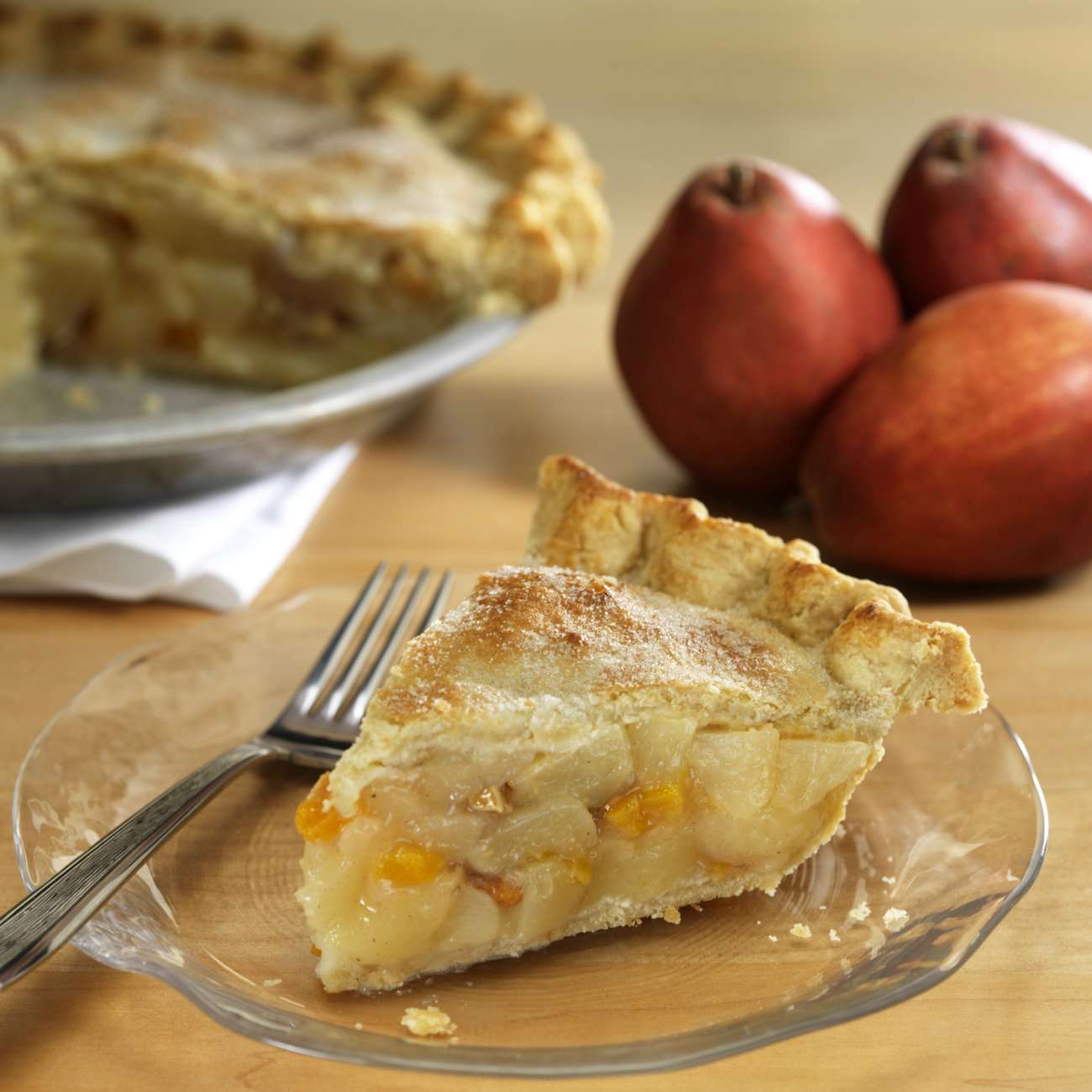 Pear sales were also flat, except for organics, which did experience sales growth. Organic pear dollars were up 6.8% and volume was up 10%. In organics, Anjou represents over half of pears, with Bartlett, Bosc, and Red pears behind it. Organic Red Anjous are seeing positive growth in the Plains, Midsouth, South Central, and Northeast. With their abundant juice and sweet flavor, organic Red Anjous are the ideal add to salads, cobblers, and pies. Organic Red Anjous hold up well to cooking, are great grilling and adding to burgers during the summer months.
There are plenty of promotional opportunities for Northwest grown pears and apples this spring and summer, without a need for import programs. Superfresh Growers is also looking forward to strong cherry, blueberry, and apricot season. Reach out to your Superfresh Growers representative to learn more about our fruit programs or category management information.