"Tough", "smart", and "strong leader" are just a few of the words used to describe Paris Tsigonoff, 2017 Employee of the Year, and recipient of the first annual Mike Harmon Captain's Award. Paris, Director of Sales Coordination for Domex Superfresh Growers is the point guard connecting operations and sales. She oversees a team that coordinates the movement of fresh apples, pears, cherries and apricots to stores and customers around the world. Paris loves the fast-paced environment and the support and encouragement that is given to the employees from management. "I take my position very seriously, but I try to make the day fun and cause a round of laughter that usually fills the building at least once a day."
Paris is the first annual recipient of the Mike Harmon Captain's Award, an award named in honor of former Superfresh Grower's employee, Mike Harmon, who passed away in 2017. He was known for encouraging the recognition of exceptional employees. The Superfresh Growers Employee of the Year is always voted on anonymously by company peers. "We always say that you can fool the coach, but you can't fool your teammates. Your teammates know who brings the energy and passion every day." Harmon inspired the first Employee of the Year award (formerly the "Kershaw Cup") in 2003. Since his passing, we wanted him to be remembered forever with the Mike Harmon Captain's Award, since it is voted on by teammates," explains Robert Kershaw, CEO of Domex Superfresh Growers.
When receiving votes throughout the year for this new award, positive comments flooded in for Paris. She stood out as a team leader and one who has the point guard mentality. "Paris is the point guard of everything that has to do with getting product from an order to a truck... Thank you Paris for allowing us to be great," writes one colleague.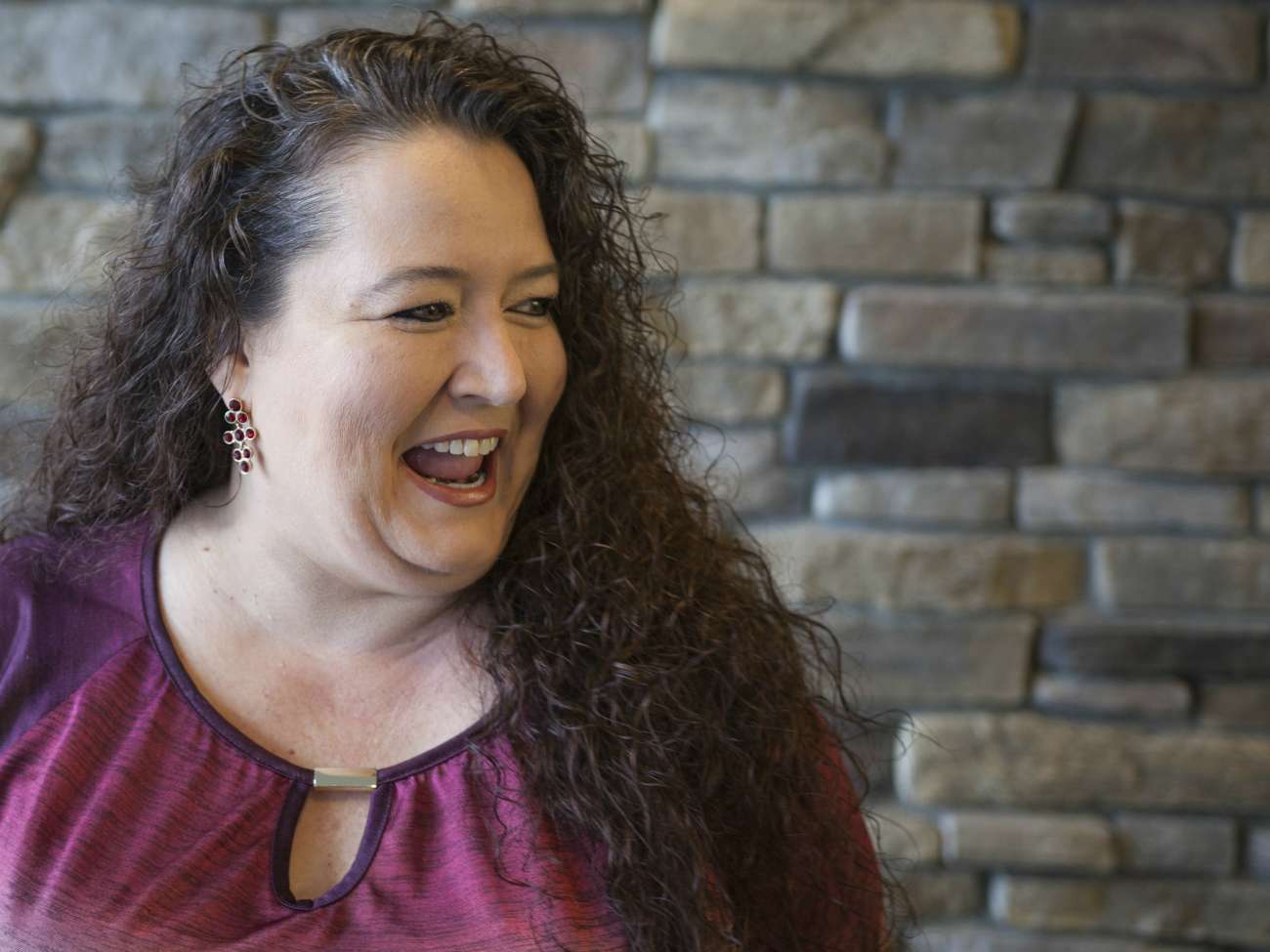 More colleagues wrote in, "Paris has done and continues to do an amazing job training and keeping her team in sales coordination a critical and important piece of what we do at Superfresh Growers, and allowing us to do all that we do in sales. Thank you, Paris, for being forward-thinking, problem-solving, kind and understanding, and helping your team develop to do the same."
"She leads by example (always willing to put in the extra time and effort) and digs into problems and issues to find solutions and better ways of doing things."
"Paris is always available to assist and help out with issues no matter what time of the day or night it is; and she always does so with a smile. If she doesn't have the answer for you, she will get it in a timely manner."
"Employee of the year! No doubt. #1 seed."
Paris is an outstanding leader for the Superfresh Growers team, a skill she has had from a young age. She grew up playing basketball and learning team and leadership skills through sports. Paris is known for being tough, a characteristic her mother engrained in her. One afternoon at basketball practice, Paris' mom came in to see her crying under the basketball hoop. She told her she didn't raise crybabies, and to get up off the floor. It turns out that Paris had broken her ankle. Her tough, "get through anything" mentality is part of what make Paris such an excellent leader.
When reflecting on receiving the Mike Harmon Captain's Award, Paris writes, "Receiving this award has meant a lot to me! I set very high standards for myself and my team and work very hard to reach goals that I set for myself in all aspects of life. When you see a positive outcome and hear that your peers appreciate the work that you do, it really makes all of that hard work worthwhile and motivates me to keep moving forward!"
 "There have been so many great moments working here at Domex Superfresh Growers that it is hard to pinpoint just one memory," Paris continues. "The best thing that has come out of working here are the people that I get to work with every day and the opportunities that have been presented to me. There have been so many strong relationship that have been built in my time here, and I appreciate every one of them. These relationship have in turn helped me to grow into a much stronger individual."
At the annual Christmas party, where Paris received the honor of the Mike Harmon Captain's Award, Kershaw passed the Award to Paris saying, "Paris, you are exactly what I would hope for in a teammate at Superfresh Growers, and the first recipient of the Mike Harmon Captain's Award, given to the best teammate, voted on by your teammates. Congratulations Paris."