Each year surrounding Martin Luther King Junior Day, we reflect on our recent volunteer efforts as a company and as individuals. 2023 marks the third year that Superfresh Growers® is observing MLK Day as a company-wide paid holiday. "We want to ensure that our teammates and their families have time on this important day to reflect on Dr. King's legacy, whether they do that through community service, personal reflection, or spending time with their families," says Robert Kershaw, CEO. The New Year also marked two full years of our company volunteer initiative. In an effort to increase community volunteering, Superfresh Growers implemented paid volunteer hours at the beginning of 2021.
As excitement grew for these volunteer activities throughout 2021, we had a monumental year of volunteering in 2022! 35 individuals from our company stepped forward at various times for a collective 117 hours of volunteering. We partnered heavily with the Yakima Union Gospel Mission (YUGM) in 2022. The YUGM mission is to "help the homeless transition to wholeness by giving them a safe place to live, food to eat, and community support to develop interpersonal growth". Throughout the year, our team members have helped serve lunch at YUGM, assisted at their medical clinic, assembled sandwiches for the search and rescue team, and organized donated supplies in their warehouse. Additional volunteer activities that our team participated in included cleaning up our local Yakima Greenway path in honor of Earth Day, assisting at the Second Harvest Turkey Drive at Thanksgiving, and planting our very own Pollinator Garden on campus.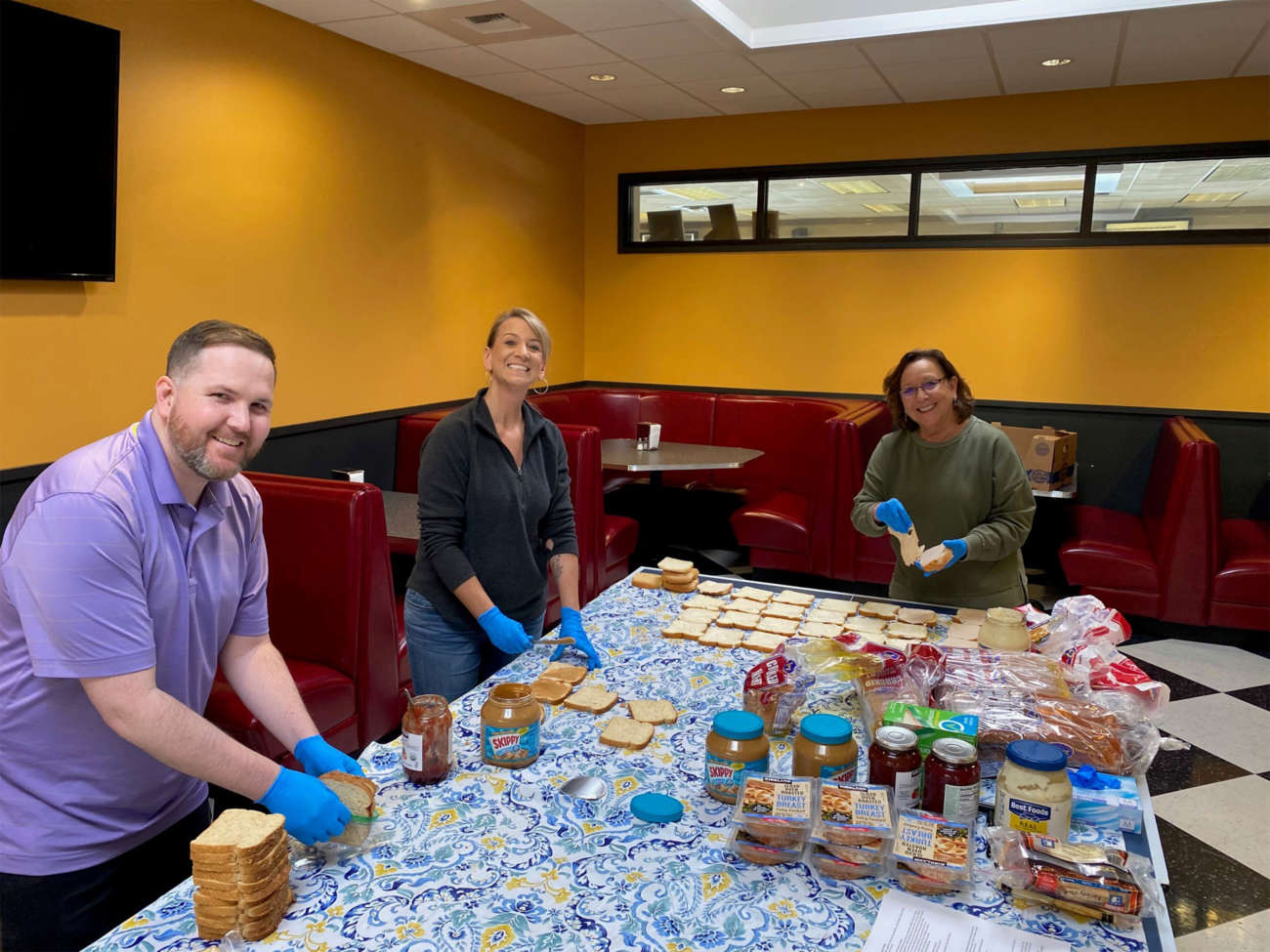 Our 2023 volunteer efforts are already off to a strong start as we use the cause of MLK Day as motivation to get our team active in volunteering. We have already completed one day of YUGM sandwich making and have another scheduled in our Superfresh kitchen for January 17th, the day after MLK Day. Another new and exciting event teammates will be participating in soon is the Valentines for Veterans program through Soldier's Angels. At this event, our volunteers will be writing Valentine's Day cards to active duty service members and veterans who may not be receiving love from home this Valentine's Day. This will be a great way to spread some joy to our military heroes!
We appreciate all of the time our Superfresh team has put into making 2022 a successful year of giving back. We hope to exceed these numbers in 2023 with even more participation.